PULSE 2 APP
Control your Shades

from any location
Take control of your shades, whether you're home or away. The Automate app places advanced shade control in the palm of your hand and grants you a whole new way to control light and privacy for your home while ensuring optimal shade protection when you need it.
If you are out and notice weather conditions starting to turn, raise your outdoor shades and ensure they are protected from damaging conditions.
A dedicated shade control screen visualises the shade's movement as it's happening, so you get a live animation of your shade either opening or closing.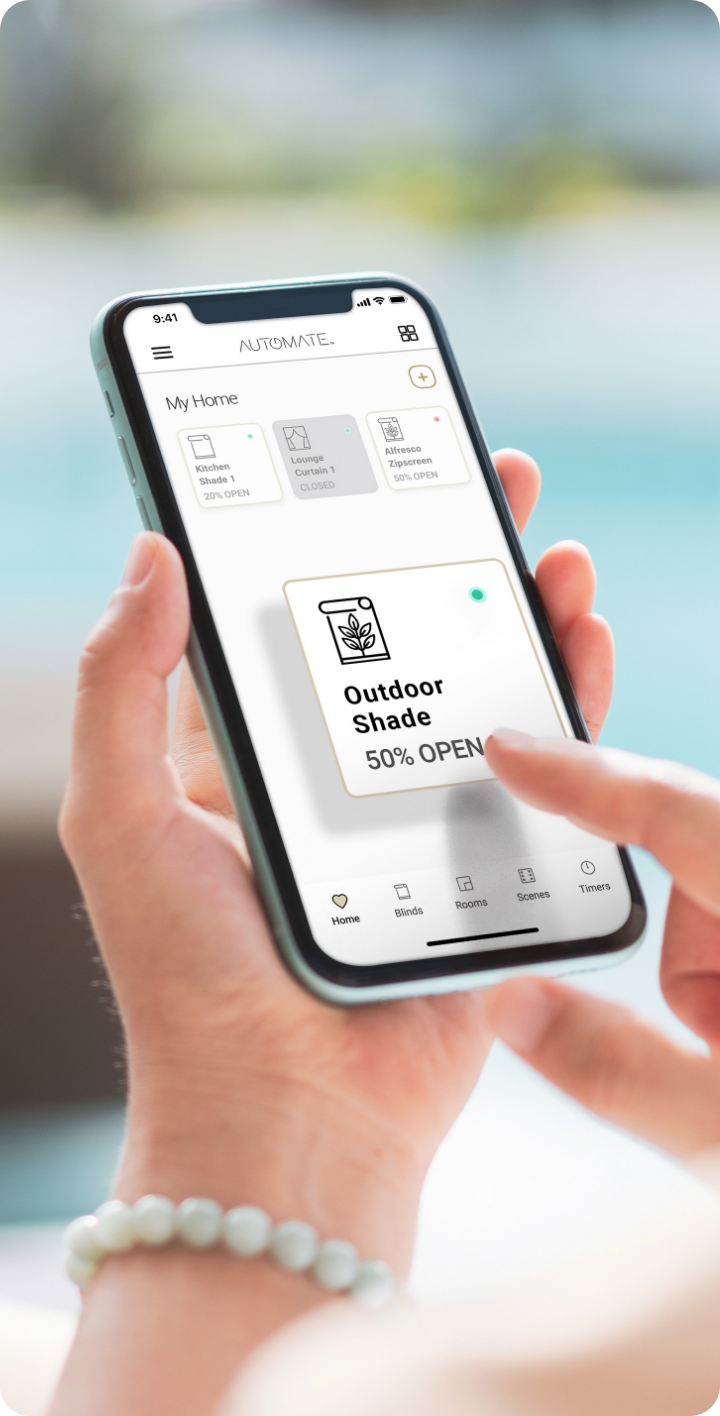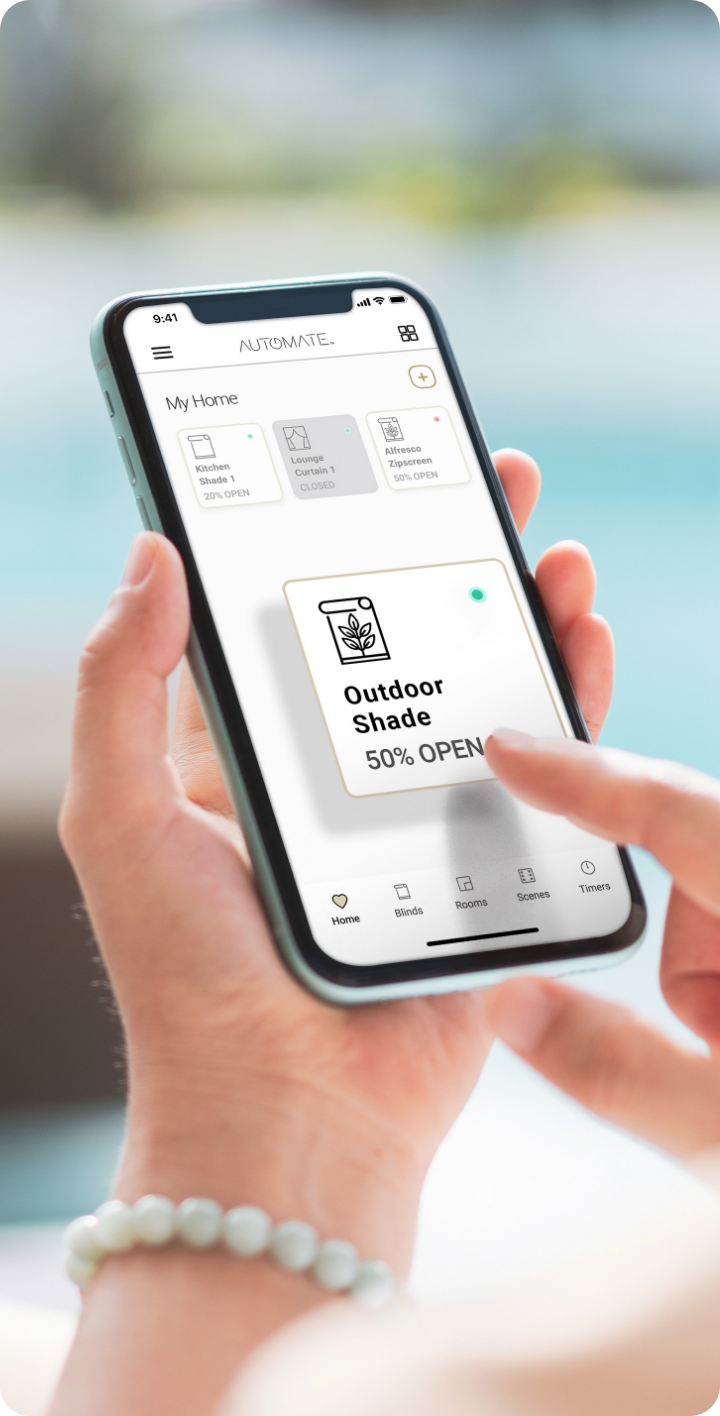 PULSE 2 APP
Schedule

Shade automation
Use Automate's Pulse 2 App to personalise your shade movement. Set a scene that will raise the shades at sunrise ensuring you wake up in the morning with natural sunlight, and close the shades at sunset for desired privacy and home security. Scenes can be activated as required or connected to timers that provide automated movement when you need it, ensuring you don't have to lift a finger.
Choose from over 100 scene icons designed to deliver premium customisation including seasons, holiday scenarios, environmental conditions, and indoor and outdoor entertainment.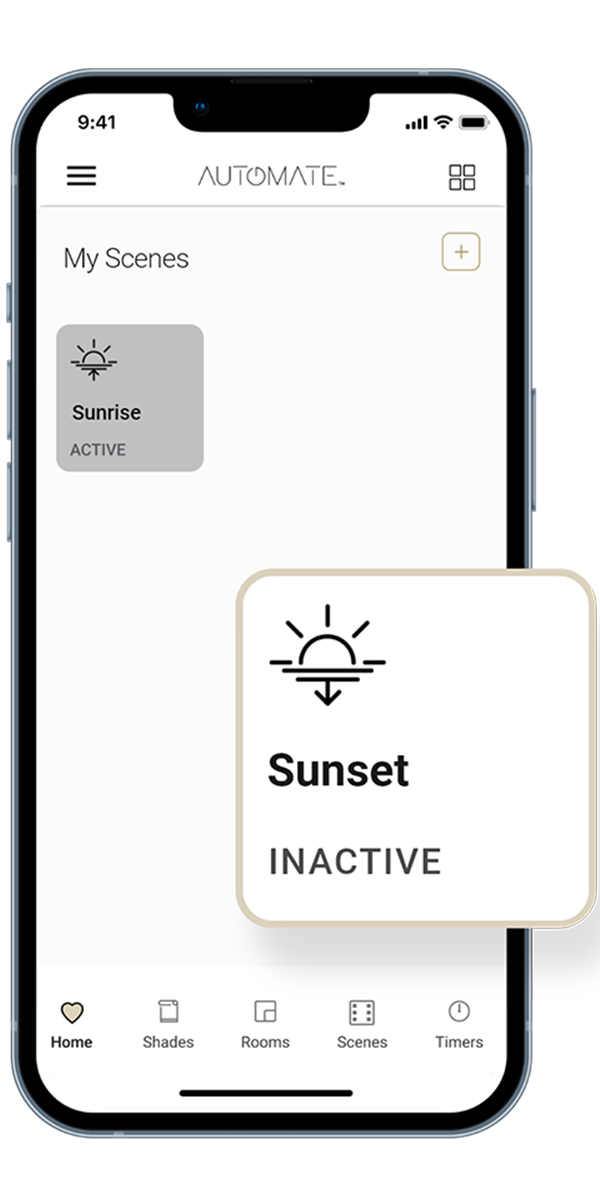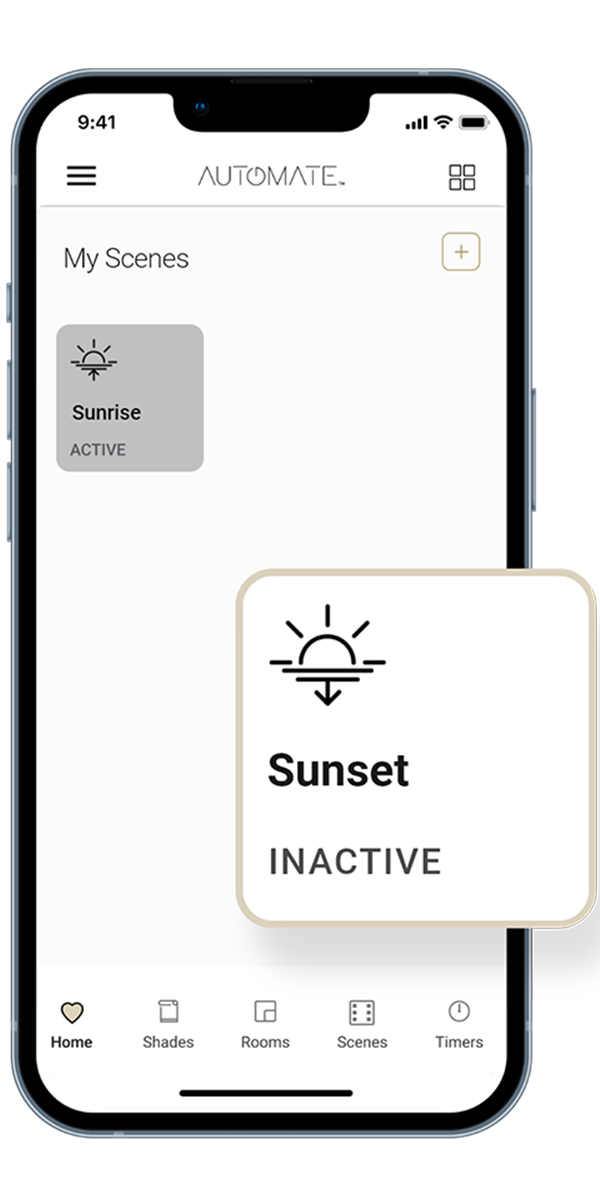 PULSE 2 APP
Predictive

Shade positioning
One Tap intuitively recognises your intentions with Predictive Movement. Integrated time and shade control now work in sync activating shade movement with only one simple tap.
If your shades are partially open, a single tap will either open or close the shade based on the time of day, and Predictive Movement will perform the action it believes you desire – If it's late in the day, your shades will close, but if it's early they will begin to open.
Download the
Pulse 2 App
Download the Automate Pulse 2 App via the apple or google play store and start creating scenes and timers for yourself.
Our handy set-up guides, provide all the information you need from; overview, what's in the box and detailed step-by-step instructions to help you seamlessly get started.