Low Voltage (DC 12V) Products
DC
Low Voltage (DC 12V) Products
Low Voltage Motors
Automate DC Series
This series of continuously powered motors has been designed with a simplified wiring structure, enabling efficient installation of roller shading systems by qualified installers. Shades can be made up to 2.5  x 2.5 metres, and can be used with Rollease Acmeda Easy-Link system allowing 3 linked shades up to 7 metres wide.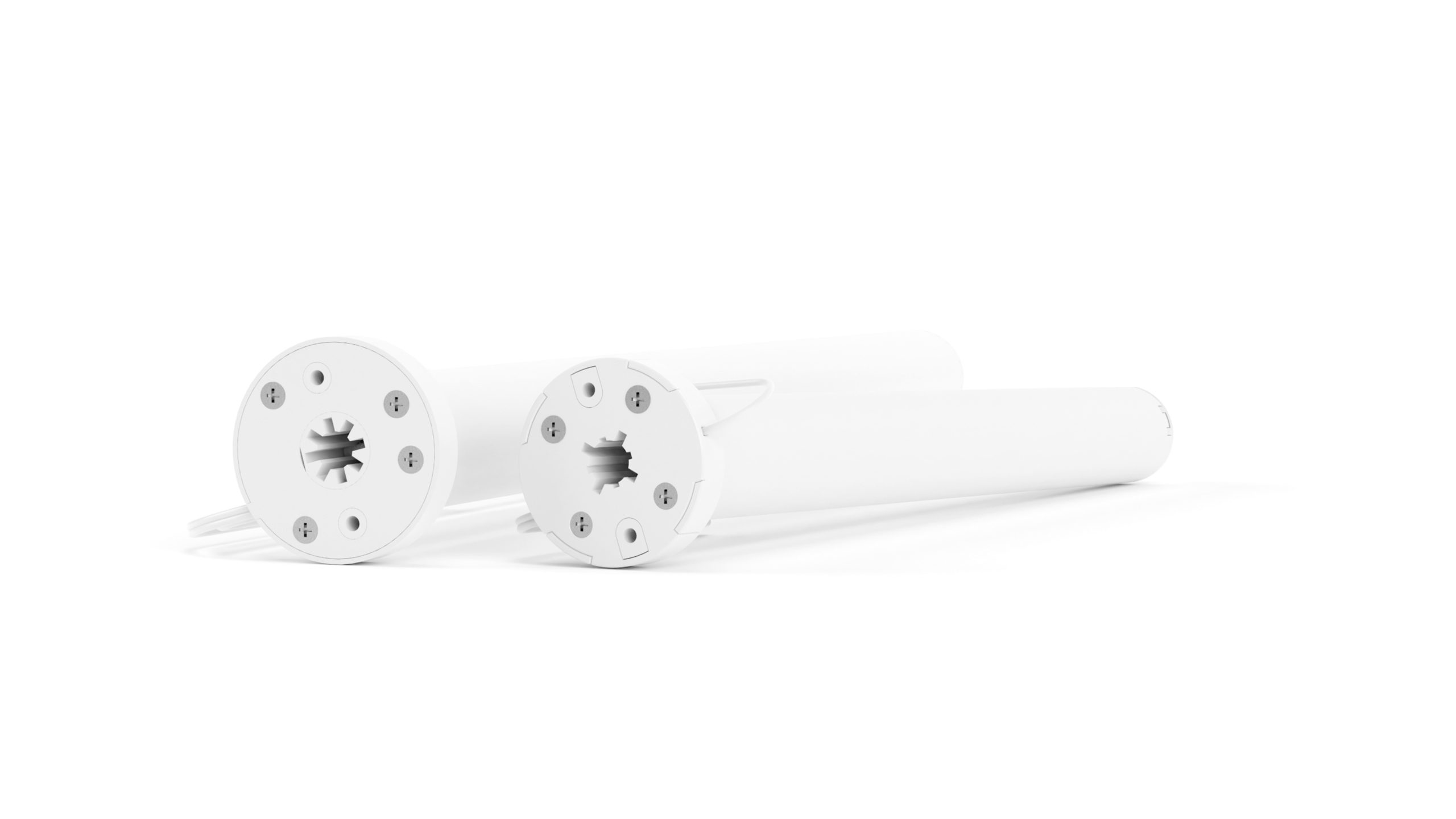 Bidirectional Communication
ARC® (Automate Radio Communication) utilises two-way communication to provide up-to-date feedback on shade positioning via the Automate Pulse 2 app.
Adjustable Speed Control
Three shade speed settings to suit your needs faster for larger shades, slower for smaller. Features quiet operation when set to the lowest speed setting.
Simplified Setup
Whether using a remote control or app for shade setup, Automate programming instructions are streamlined to have your shades moving as quickly as possible.
Favourite Positioning
Add a programmable shade position in addition to the upper and lower limits that can be defined as your favorite.
Precise Limit Adjustment
Incremental steps during limit setting allows for precise positioning of the shade.
Technical Specifications
Show Specifications Hide Specifications
| | | |
| --- | --- | --- |
| | DCRF 1.1 | DCRF Q2 |
| Amps | 0.83A | 1.25A |
| Insulation Class | III | III |
| IP Rating | IP44 | IP44 |
| Limit Switch Type | Electronic | Electronic |
| Max Run Time | 10 Min | 10 Min |
| Radio Frequency | 433.92 MHz | 433.92 MHz |
| RF Modulation | FSK | FSK |
| Sound Level | ~46DB | ~44DB |
| Speed | 40 RPM (Adjustable to 30 or 20) | 28 RPM (Adjustable to 24 or 20) |
| Temp Working Range | 32°F to 140°F (0°C to 60°C) | 32°F to 160°F (0°C to 60°C) |
| Torque | 1.1Nm | 2.0Nm |
| Voltage | 12 V | 12 V |