Battery & AC Powered Products
Versa
Battery & AC Powered Products
battery powered & line voltage motor
Automate Versa Drapery Motor
The Automate® Versa drapery motor can power curtains up to 11 metres wide with fabrics weighing just over 50 Kg's. This versatile motor easily connects to two different power sources a rechargeable lithium-ion battery or an AC power module, providing greater flexibility at installation.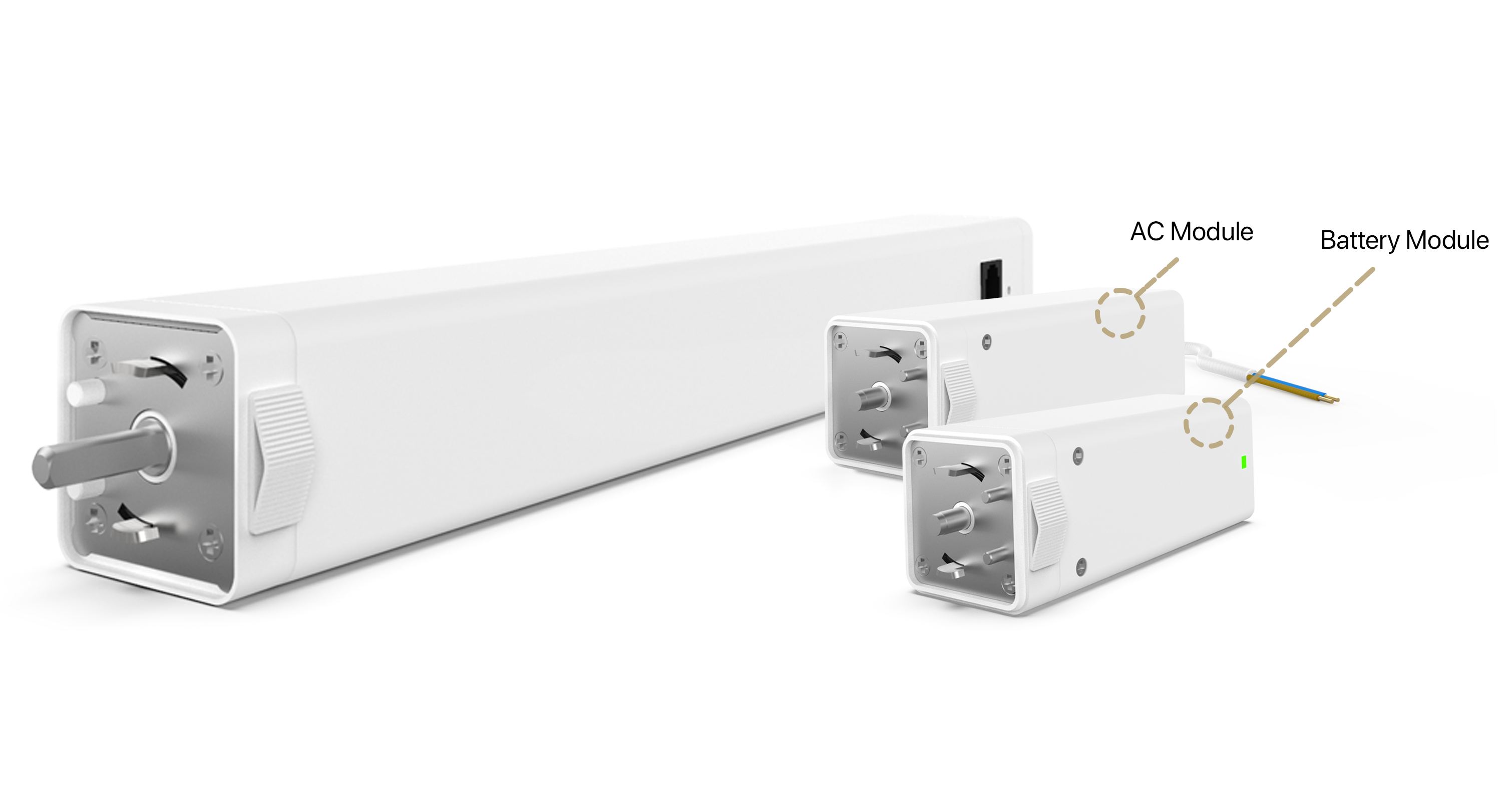 Interchangeable Power Source
Choose to have shades connected via line voltage for continuous power or opt for a wire-free set-up with a lithium-ion rechargeable battery pack.
Manual Activation
Gently pull on the drape fabric and the motor will complete the action automatically moving the drapes to the preferred, open or closed, position.
Soft Start & Stop
Motor will slowly increase in speed when opening and slowly decrease in speed when closing, to perform an elegant finish perfect for dual curtains.
Adjustable Speed Control
Three shade speed settings to suit your needs faster for larger curtains, slower for smaller. Features quiet operation when set to the lowest speed setting.
Inverted Mounting
Mount vertically within a ceiling pocket for a premium invisible aesthetic.
Micro USB Charging
When using the rechargeable battery pack, quickly and conveniently charge the motor with any micro USB cable charger.
Battery Check Action
Easily check battery level with one touch of the remote, moving the curtain/drape to indicate battery percentage.
Simplified Set-Up
Motor will self-manage limits to reduce set-up time and maintain appearance of curtains.
Instant Power
No complex wiring involved. The AC power plug (coming soon) connects with a standard socket for continuous power that is instantly established.
Technical Specifications
Show Specifications Hide Specifications
| | |
| --- | --- |
| | Versa Drapery Motor |
| Battery Size/Type | 2600 mAh External Battery Pack |
| Current | 1.3A |
| Insulation Class | Class A |
| IP Rating | IP40 |
| Limit Switch Type | Electronic |
| Max Run Time | 12 min |
| Power | 20W |
| Radio Frequency | 433.92 Mhz |
| RF Modulation | FSK |
| Sound Level | ~44 dB |
| Speed | 80rpm (adjustable to 100 or 120) |
| Temp Working Range | 32°F to 140°F (0°C to 60°C) |
| Torque | 1.2Nm |