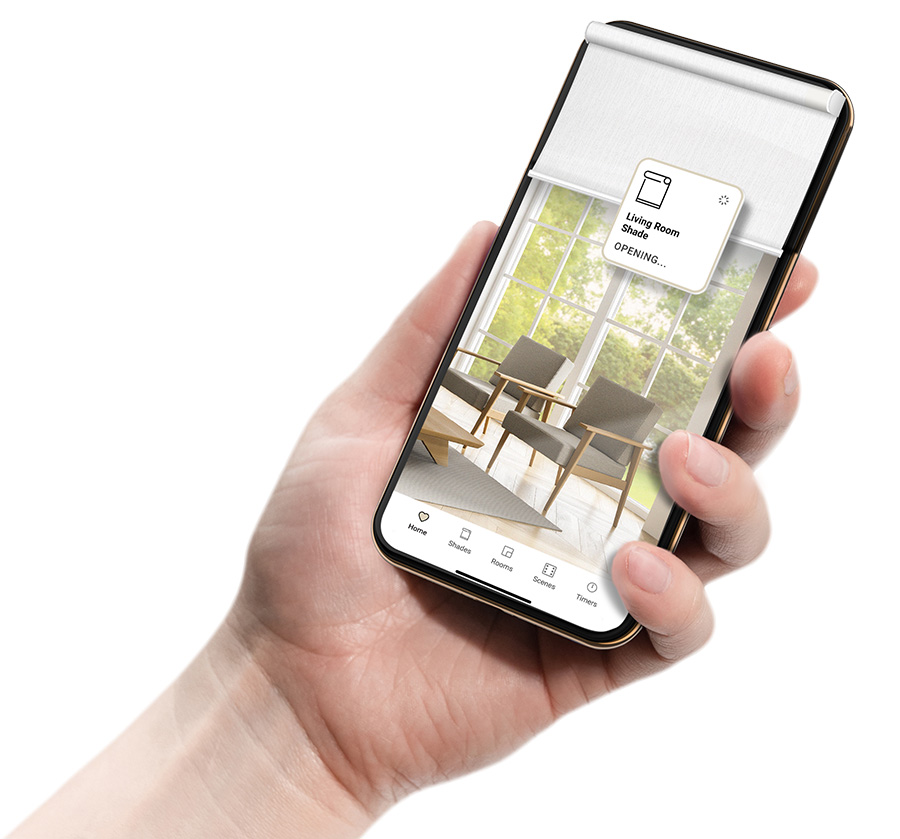 Developed by Rollease Acmeda's in-house software team, the new Automate Pulse 2 App elevates existing smart shade functionality, making it easier to control, manage and automate your shades.
The new App design features a sophisticated yet easy-to-use interface with a refreshed user experience that seamlessly connects with Automate's ecosystem. The new Home Screen gives you quicker access to the shades, rooms, and scenes you use most – all in one place with simple action functions. Easily customise tiles to your liking with the extensive icon library, to label and organise your rooms and scenes in a way that works best for you.
Combining next-level efficiency with a modern, minimal design, the new Automate App not only allows you to activate, adjust and automatically position your shades but does so through One Tap interactions and responsive haptic touch recognition.
One Tap to close, One Tap to open and One Tap to activate and deactivate scenes. A double tap stops a shade's operation, and a single long press opens a dedicated shade control screen giving you access to more customised settings.
Quickly view the Health Status of all your shades. A summary screen displays the battery levels of all your shades along with signal strength indicators, prompting necessary action to either charge your motors or troubleshoot connections.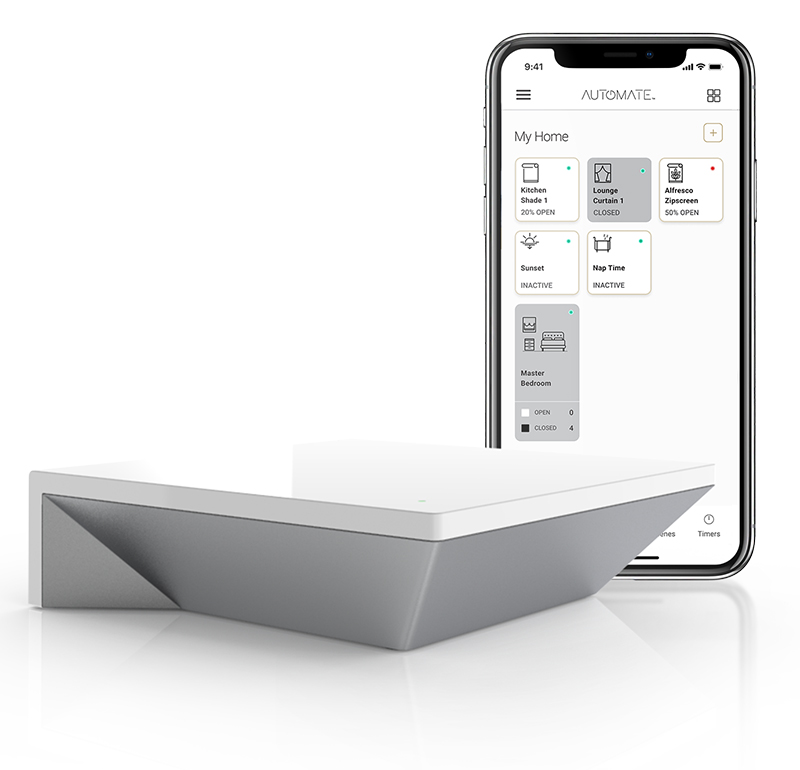 Taking the user experience further, One Tap intuitively recognises your intentions with Predictive Shade Positioning. If your shades are partially open or closed, One Tap will initiate a close or an open based on the time of day – if it's late, your shades will close, but if it's early, they will open. A new helpful Integrations page includes links to set up Google and Alexa voice control quickly and easily (Apple Home Kit seamlessly auto connects when you set up your Pulse Hub).
From simple one-touch controls to detailed shade information, the new Automate Pulse 2 App has been created with the end-user and programmer in mind. Not only is it simple to use and intuitively designed, but it's easy to set up and learn, with helpful hints on every page, ensuring you take full advantage of the App's latest features.
Ready for smarter shade control? The new Automate Pulse 2 App is now available in all App stores.