AUTOMATE SCENES
Tailored to you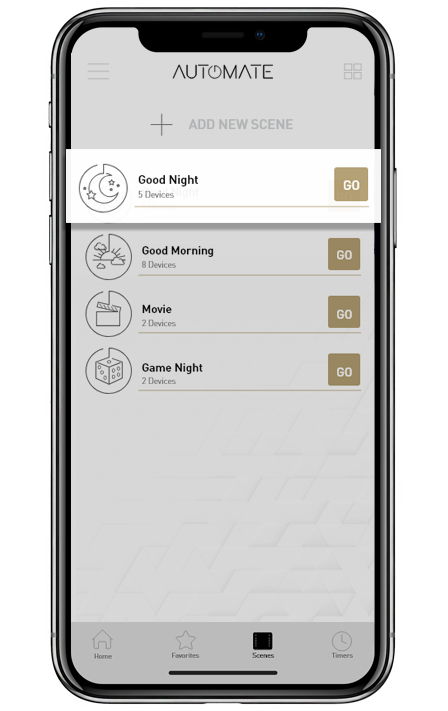 Using the Automate Pulse 2 app, personalize light filtering by programming how your Automate shades interact with specific daily events. Set a scene for waking up, bedtime, movie time or for anything else you find important.
A unique set of scenes available include four seasons, holiday scenarios, environmental conditions as well as entertainment scenes, offering a truly customized experience.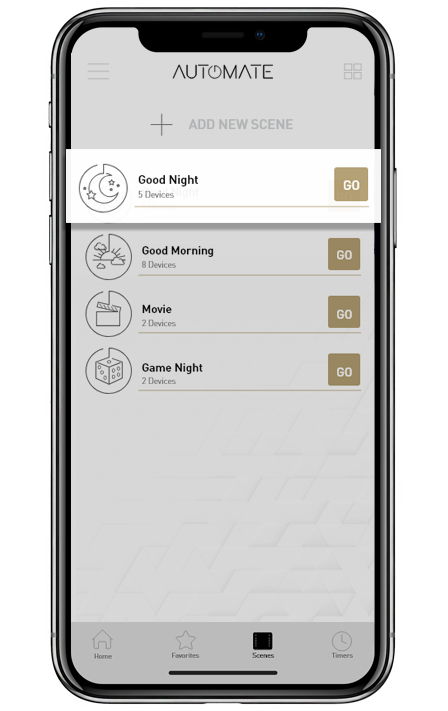 automate TIMERS
Get the timing right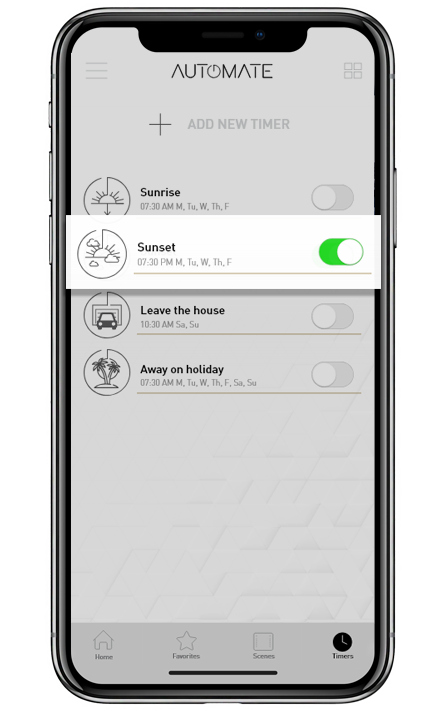 Stay comfortable. Raise or lower your smart shades at the optimal time so your home's climate is always at its best.
Ensure your morning starts off right, by using multiple timers, within a short time span, which gradually raise your shades and lets the right amount of natural light in as you need it.
Using timers and natural daylight to your advantage will ensure less artificial energy consumption within the home.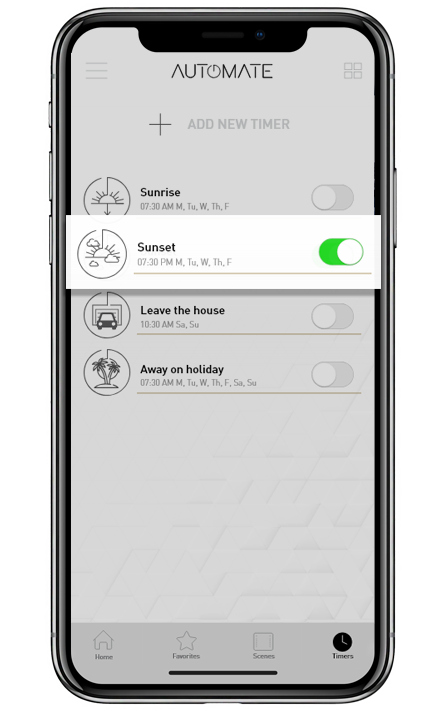 ARC BI-DIRECTIONAL COMMUNICATION
Live animated feedback in your hands.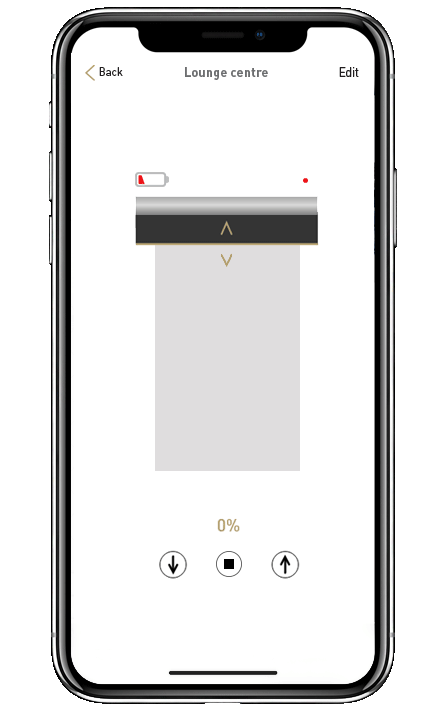 ARC (Automate Radio Communication) enables live communication between the Pulse hub and Automate motors. Check motor battery levels and shade positions through the app or smart assistants, taking advantage of the live animated shade feedback.
Your smart device will display the shade movement as it's happening, offering precision control in the palm of your hands.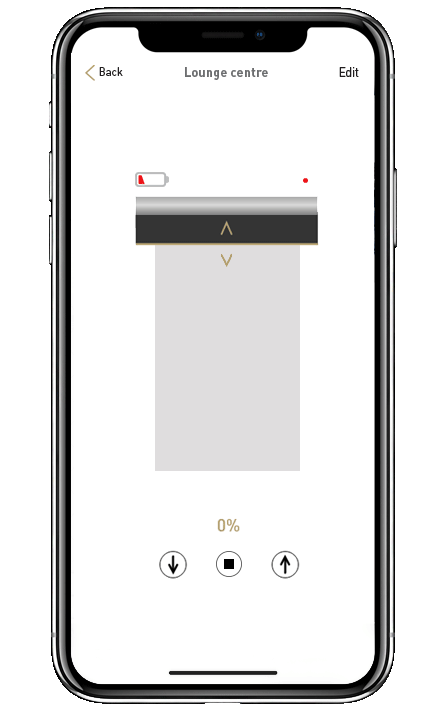 PERSONALIZED VISUALS
Custom Home Screen.
You can update your home screen to feature a personalized image of your choice. For users of one App that could be an image of the family, or those with multiple apps can choose to differentiate with photos of the holiday home or office.
Download the Automate Pulse 2 App via the apple or google play store and start creating scenes and timers for yourself.
Our handy set up guides, provide all the information you need from; overview, what's in the box and detailed step by step instructions to help you seamlessly get started.
Pulse 2 Set up Guide for Android