Effortless Comfort
Smarter controls for climate and light management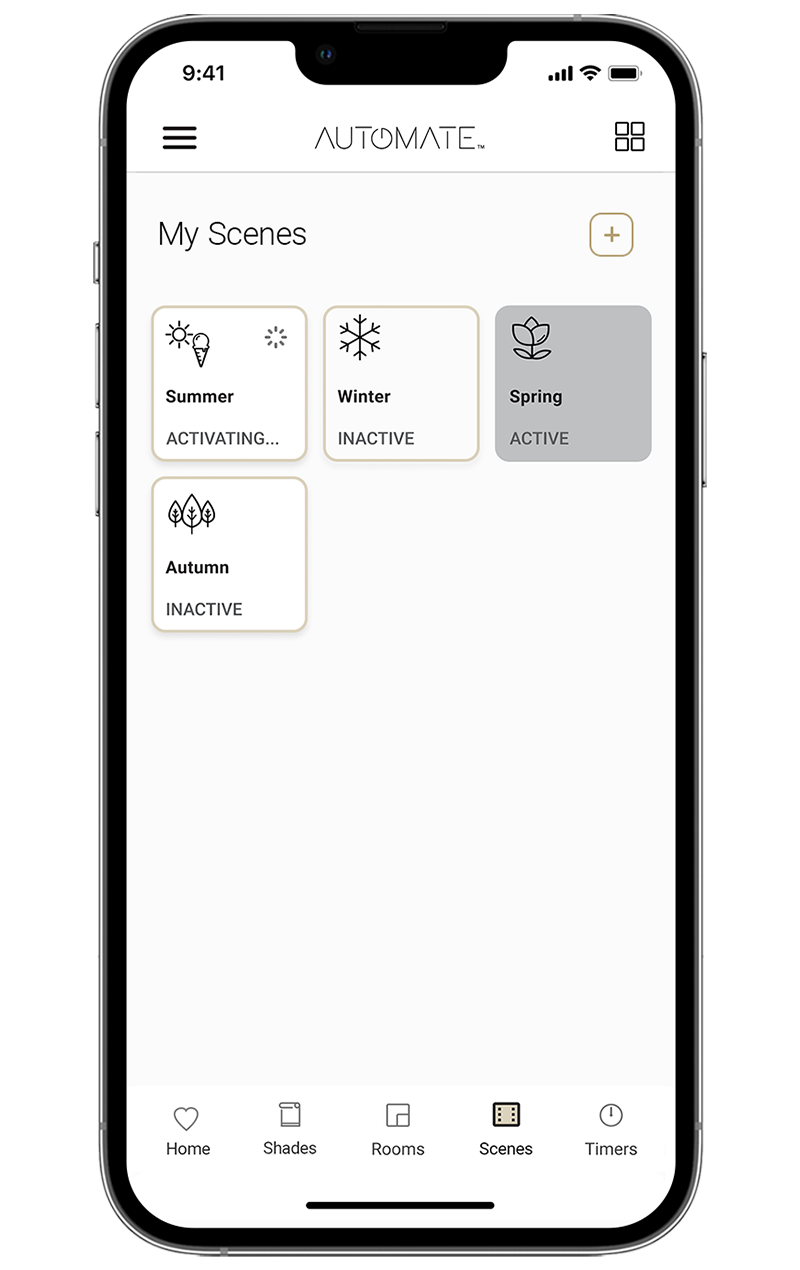 By taking advantage of automation, your Automate™ roller shades can operate based on changes in the weather and natural light to help provide a comfortable interior and ultimately improve the energy efficiency of your home.
Make your Automate shades work for you by creating scenes in the Automate app that adjust through the seasons; maximizing or minimizing the amount of natural light filtered into your home.
If using battery motors to power your smart shades, boost the convenience and efficiency of your system by adding an Automate Solar Panel. The solar panel absorbs sunlight to power your shades, so you may never have to worry about manually charging your motors.