Samsung SmartThings
Control Automate Shades with SmartThings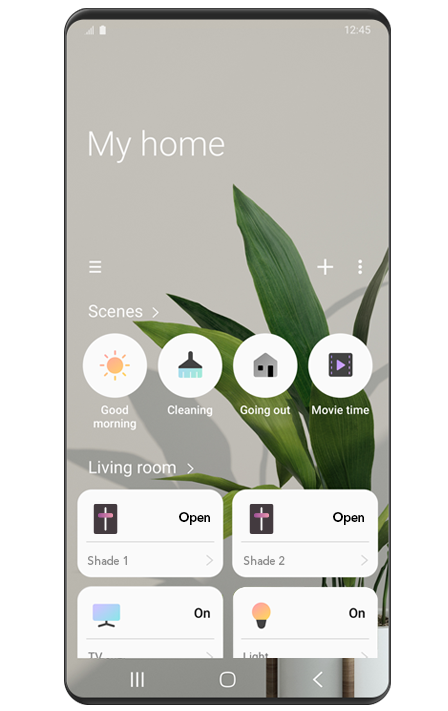 Are you already using a SmartThings hub at home? Team your smart devices with your Automate shades to get the full experience.
To begin, the hub recognises smart devices, connects them to work together and you create your own rules, establish scenes or automation to simplify your life.
Set a rule for whenever the temperature reaches above 30 degrees outside. Your Automate shades lower, thermostat sets to 20 degrees and all your lights turn off; flawlessly keeping your environment cool.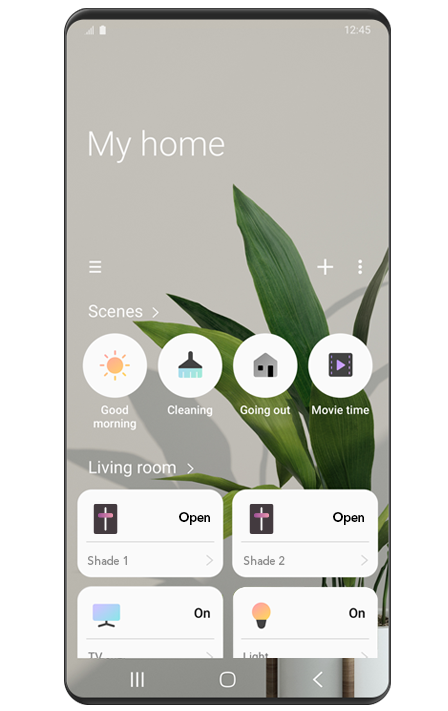 If This Then That
Smart Shade Control with IFTTT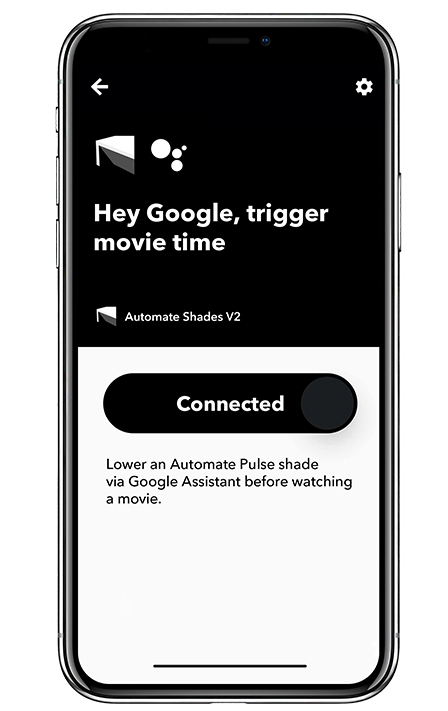 IFTTT is a free online service that uses "connections" to trigger actions from your smart devices to help create an inviting smart home experience.
Perhaps you'd like to watch a movie and instantly create a cinematic atmosphere? Imagine this. Set up a scenario that creates a link between your smart remote control and your Automate shades. When you instruct Google Assistant to trigger "movie time", your television switches on and effortlessly your Automate shades lower, to reduce the glare and create the perfect screening environment.
Create your own connections or utilise the convenient pre-set connections created by the Automate team. Links are available below.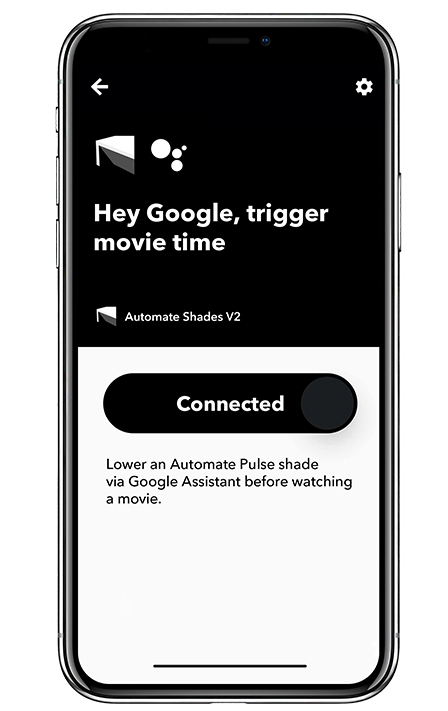 Smart Control Hub
Automate Pulse 2
The Automate Pulse 2 Hub is the foundation of your Automate smart shade motorization system.
Alongside the Automate Pulse 2 App, the Pulse 2 Hub enables control and automation of all ARC (Automate Radio Communication) enabled products.
Once you have installed the Pulse 2 Hub, download the Automate Pulse 2 App available for iOS and Android, and set up an account. Experience shade control straight from your smart device or customize your set-up with integrated third party systems.